Today was a different day for me. Day Four of the walkout and still going strong. My niece, Janis Endicott-Hewes (pictured left), accompanied me this time. We got there early enough to get inside without much trouble, and we got all the way to the 5th floor without having to wait in line. But oh, the 5th floor. At one point, I finally stepped out of line to see how far up it went. There were so many layers of the same line that I knew there was no way we were getting in, and since I've managed to get in more than others this week, I decided to let others have their turn (even though I didn't get in yesterday either, but that's because I was on a different mission). Or maybe I'm just line-weary. 🙂
So we went down one floor, only to see that they had already shut it down so tight that they wouldn't even let two people up when we came down. We hung out on floor four for a minute while I attempted to go live on Facebook – lost signal and the video was interrupted. Then we went down to the second floor to see what OEA was up to and realized that most of the action was either in the House Chambers or outside the building. So we did the unimaginable and went outside.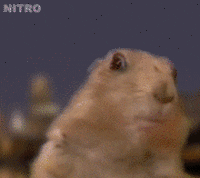 All week, it's been tough to pin people down because we didn't have a home base. We finally had one today because our awesome Larry Morman brought (with permission) the Track and Field tent and we all contributed to the community chair collection. So for the rest of the morning and early afternoon, we switched back and forth between doing laps around the building with our signs, hanging out near the stage to socialize, and hanging out in the tent to both socialize and keep warm.
Jonathan Atchley, Dub Grisham, Biletta Lee, Mary Hendrick, Wendy Trott, Sara Adams, ME, Ann Watson, Jessica Gwinner, Maren Eliason, Rebecca Grider, Lisa Rollins, Larry Morman, Laura Vaughn
I've been lucky this week to spend most of my time inside and getting information to tell others, so this was the most I've spent outside the building since I enjoyed the Walkout Band on Monday morning. It was wonderful music, a fun atmosphere, and so supportive. Some of my favorite moments from today were when I got overwhelmed with emotion. There were people handing out free water, snacks, and actual, substantial food for free – donations from supporters! One group had a table and a sign that said, "Kids Bored? Come Color!" There was a table set up for us to sign a petition for a better eye care situation. There was a drum line from one of the Edmond high schools that rocked the house on the north side of the building so the people driving down 23rd could hear – they were already honking their support at the teachers standing on the bridges holding signs.
I saw the Moore High School flag (we didn't have one of those when I went there – it was really cool!), and the amazing group of educators and supporters that were super organized and leading chants on their laps around the building.
There was a guy with poster board getting people to write the names of their favorite teacher. I wrote Lori Park, my high school choir director at Moore High who is now at Elk City. If you're reading this right now, Lori, you are my hero!! Admittedly, it was hard to pick just one. I've been blessed with some exceptional teachers in my life, and they are all responsible for where I am right now and the path that my experiences have put me on. I could also mention Marilee Tussing from Southgate Elementary, who kindled my love of music, and Emily Pekara, from Highland West Junior High (HWJH, we're #1, WILD THING!), the flute major turned vocal teacher who showed me the love of a second mom during the hardest years of my life and deeply affected the way I show love to my middle schoolers now.
Lori showed me what music could really be like, the chill that it can give you, the exhilaration, and the emotional outlet. She took the love I already had for music and shaped it into sophisticated musicianship. She also inspired me to go to SWOSU, where I had the privilege to study with Skip Klingman (mentor, therapist, friend, voice teacher, choir director, Guinness drinker), Charles Chapman, David Bessinger, James South, Terry Segress, the late Dennis Widen, the late Dr. Breckenridge, the late Joyce Adams Curtis, and the late Robert Chambers, and so many more. These people have touched my life and lives of countless students, and I only hope that I'm half the teacher that they were for me.
I digress…
I'm going to the Medieval Fair tomorrow with seven students who wrote fantastic essays and earned the trip. It will be cold and rainy, but we're going anyway, because I keep my promises. I'm sad, though, because although I finally get to spend my day with my kids, the crowd at Med Fair can't hold a candle to the crowd at the Teacher Walkout. Somebody bumps into someone else, they both say sorry. Someone needs to cut through a line, they let them. A child with an emergency potty need? Cut to the front of the line! I have an appointment with my rep but I'm at the back of the line to go upstairs? GET UP THERE, FRIEND!
 Fan-girling out on my daughter's behalf…
I'm a social introvert, so although I manage crowds well and have no problems talking to strangers, I'm unlike my father, grandfather, and sister – in their world, no one is a stranger. Here, at the Capitol, with these individuals all there for a common purpose, a common goal, no one is a stranger. And it may be a little awkward to randomly shake someone's hand, introduce myself, and announce that I'm running for Senate, the conversation turns comfortable quickly because there's a trust that we are there for each other and for our kids.
And then people keep handing me pizza… 🙂
 I can feel the love – can you?
By the way, both the House and the Senate are meeting tomorrow (Friday). They don't really do that. So, I'll be with my new friends and old, in spirit, and hoping that we will be able to take that next step forward.
We're not done. We have to keep coming back. Because they are making steps, but they are tiny ones, and we will not be satisfied until our students have fully funded classrooms, support staff that can pay their bills, and the respect that education deserves.